Take control of your business phone numbers. 
PhoneLynk.io is affordable and simple solution that will improve your business image and productivity!
Download it now!
Created by business owners, for business owners! 👍
PhoneLynk.io gives you the power to take control of your phone numbers by allowing you to customize them to fit your needs. We are a feature-rich app, constantly trying to improve and bring more features to you with affordable prices.
Get started FREE
Record Phone Calls
It's tough to take notes on the move. Never forget a word that's said with instant call recording. Easily record any incoming or outgoing call with just the tap of a button! 🎙️
Take Notes
Ever forget what you talked about the second you hang up? Maybe you just want to have some notes to refer back to. With the call journal, you can!
Multiple Numbers
Need more than one phone number? Add more phone numbers to your account instantly and access them all from one app.
Have multiple users' phones ring for incoming calls to a single number.
Your team can work together by fielding and transferring calls when necessary. Setup a receptionist or have everyone field then transfer calls.
Share a number for all your calls, whether answering an incoming call or having numerous people making calls from a single number.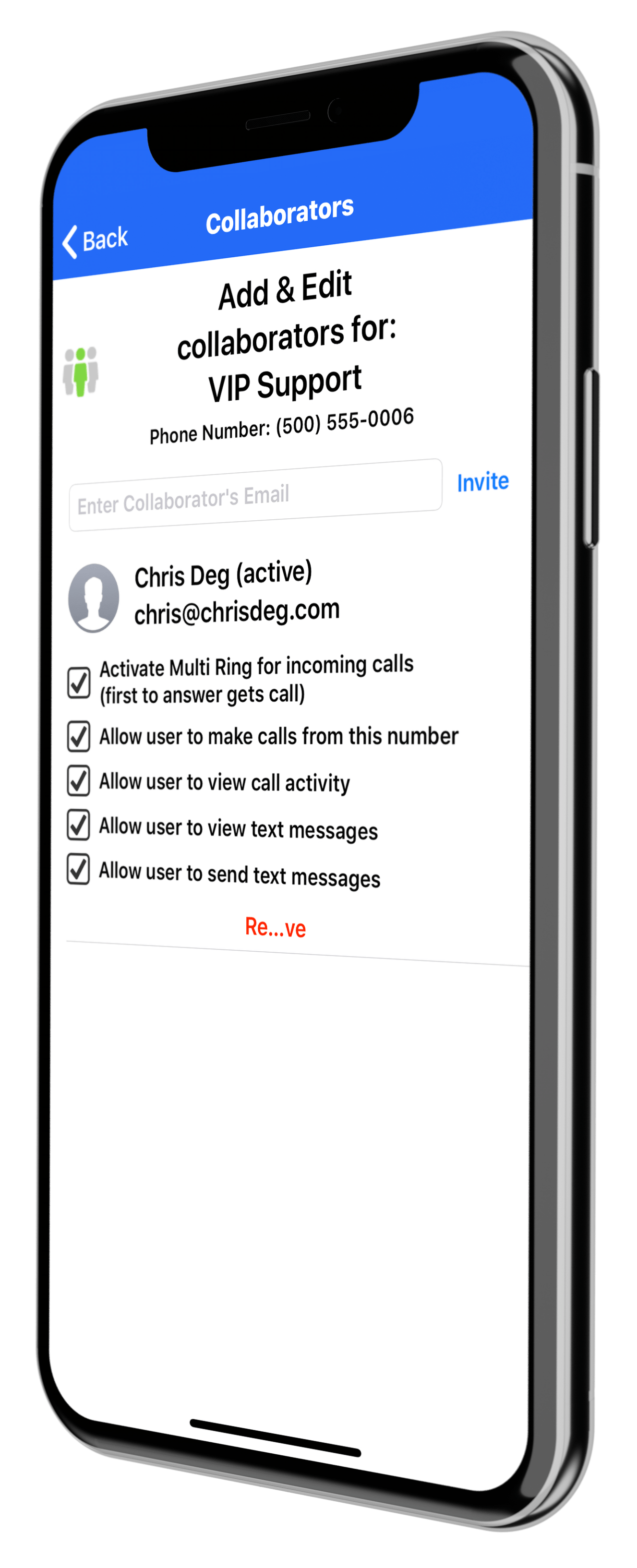 Your team will be able to work together when communicating with a customer via text messaging.
As the owner of a number, you make the call on who can have what collaboration privileges.